In this training, you will:
test-out your set-up (make sure your microphone and video work and play well together, and learn to properly frame yourself),
explore tips, tricks and etiquette for Courtroom hearings,
learn to properly share your screen, and send evidence to interested parties, and
get answers to other technical questions you have.
---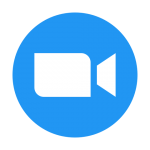 Steven, from Memphis, TN
We had a Virtual hearing in Circuit Court that we wanted to prepare for. Although I am familiar with virtual meetings and phone calls, I wanted to make sure that we looked especially professional, and that we made the Judge's life easy in handling the Zoom conferences. Tech4Lawyers helped us work-out the kinks of our appearance, familiarized us with particular features of Zoom, and generally got us prepared for this hearing. Would recommend for anyone who wants to look sharp in Court.